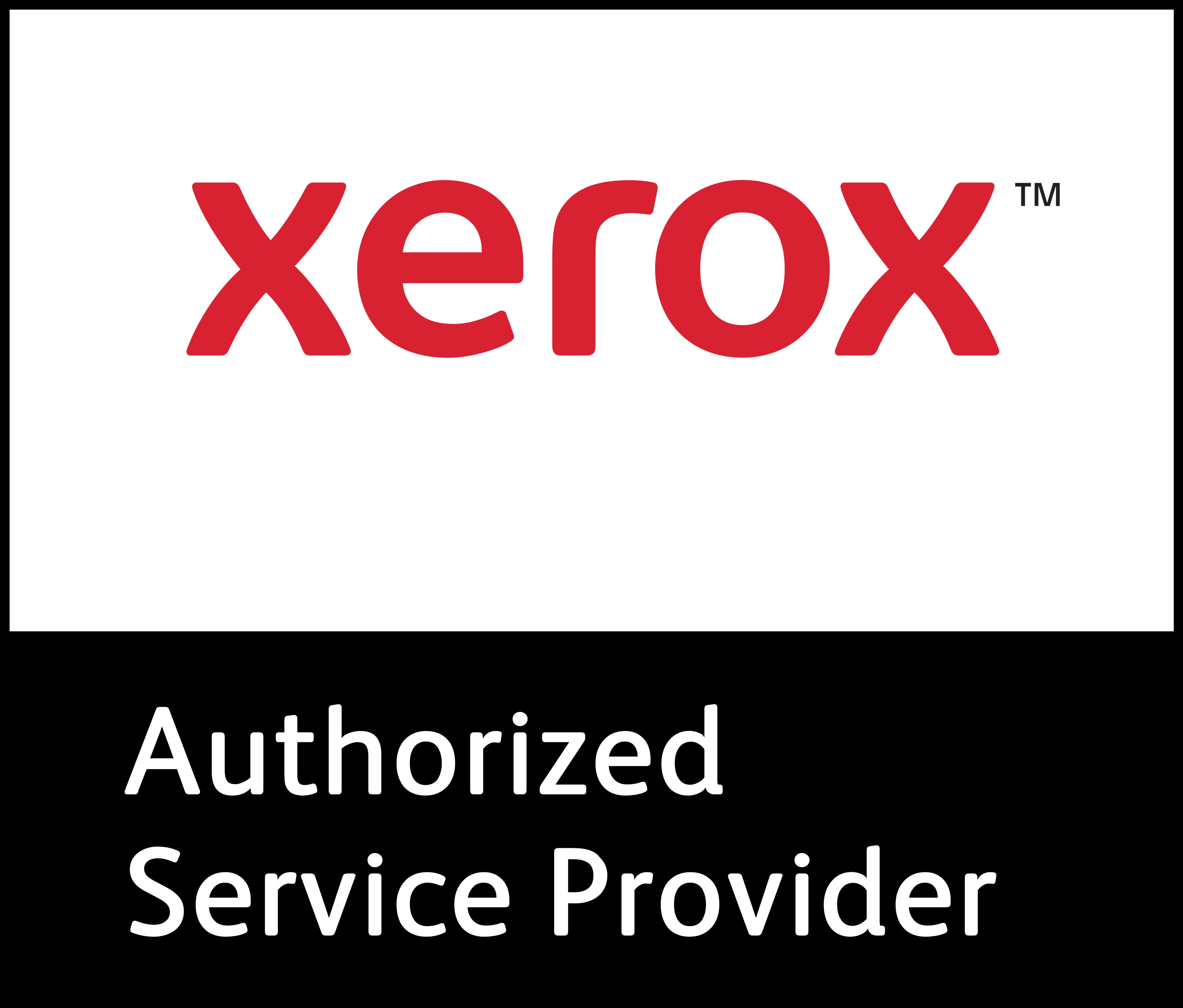 Smart Printing & More for Smart Offices
RCM Technology Group's stock of Xerox smart printers and multifunction devices (MFPs) give you fantastic efficiency, quality and versatility. They give your workplace the fruits of decades of innovation.
Advantages of Xerox Smart Printers & MFPs
Xerox's smart printers and MFPs offer you:
EFFICIENT, HIGH-QUALITY PRINTING/COPYING
You'll gain the ability to produce hundreds of B&W or color pages within a few minutes. The high duty cycles of these devices guarantee you tens of thousands of prints every month.
Our Xerox equipment doesn't skimp on quality either. Their high dpi resolutions ensure that images have the sharp details you want and that text has the crisp legibility it needs.
Available models also have such helpful print features as:
Fit to page
Booklet printing
Poster printing
Watermarks
RELIABLY ACCURATE DOCUMENT SCANNING & ROUTING
Xerox MFPs have the ability to scan documents with impressive efficiency and accuracy. You can scan your files a variety of formats including searchable PDFs and to locations such as emails, fax, and local and cloud storage. To save even more time, you can send files to multiple locations with a single scan.
CLOUD CONNECTIVITY
Our Xerox MFPs can connect to popular cloud services like Dropbox and Google Drive. You can store files or retrieve and print them whenever the need arises.
POWERFUL SECURITY FOR YOUR DOCUMENTS
Smart printers and MFPs don't just make it easier to do more with your documents—they help you stay protected while you do it. Unfortunately, with the convenience of remote accessibility, comes higher risk of unwelcome access and security breaches.
Powerful features like these prevent hackers and malware from compromising the security of your information:
Secure HTTPS
IP filtering
Secure print & fax receive
Network authentication
And you don't have to be a savvy technologist to get the most from these security features. Right out of the box, you'll get proven security features that are simple to deploy and easy to manage. Your increased confidence in the safety of your crucial business systems and data will free you up to focus on all the other important aspects of running your organization.
ENERGY-SAVING, ECO-CONSCIOUS DESIGNS
Xerox devices help protect the environment too. Several of our available models qualify for programs like Energy Star and EPEAT. You'll be able to save money on your power bill and cut down on waste without hindering your productivity.
More Office Equipment
Xerox smart printers and MFPs are only a part of RCM Technology Group's extensive stock of office equipment:
---
To discuss how our Xerox devices and other offerings can benefit your business,